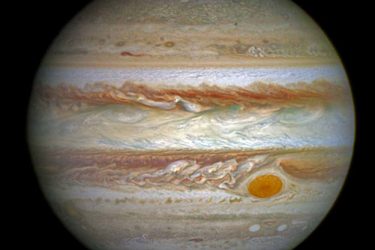 Jupiter has aurorae. Like Earth, the magnetic field of the gas giant funnels charged particles released from the Sun onto the poles. As these particles strike the atmosphere, electrons are temporarily knocked away from existing gas molecules. Electric force attracts these electrons...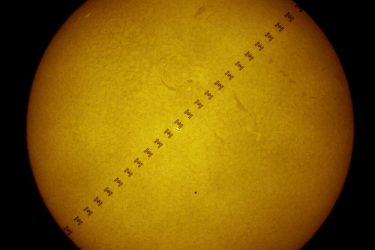 Transits of Mercury are relatively rare. Monday's leisurely 7.5 hour long event was only the 2nd of 14 Mercury transits in the 21st century. If you're willing to travel, transits of the International Space Station can be more frequent though,...
A familiar, zigzag, W pattern in northern constellation Cassiopeia is traced by five bright stars in this colorful and broad mosaic. Stretching about 15 degrees across rich starfields, the celestial scene includes dark clouds, bright nebulae, and star clusters along...