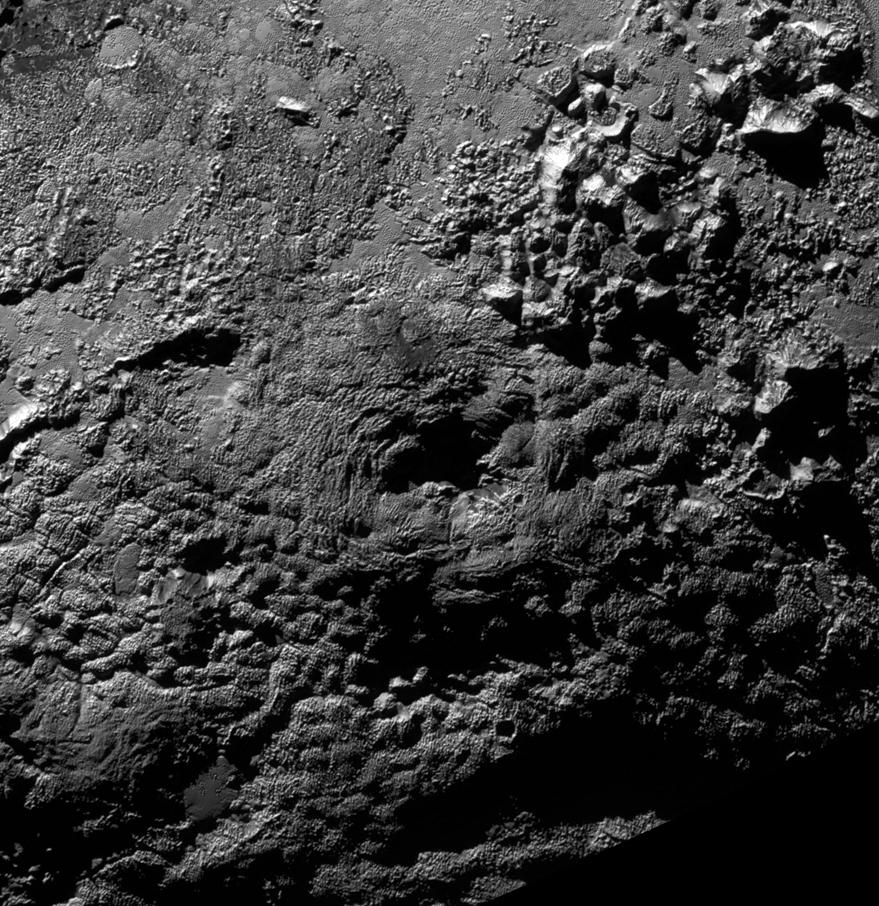 Long shadows are cast by a low Sun across this rugged looking terrain. Captured by New Horizons, the scene is found just south of the southern tip Sputnik Planum, the informally named smooth, bright heart region of Pluto. Centered is...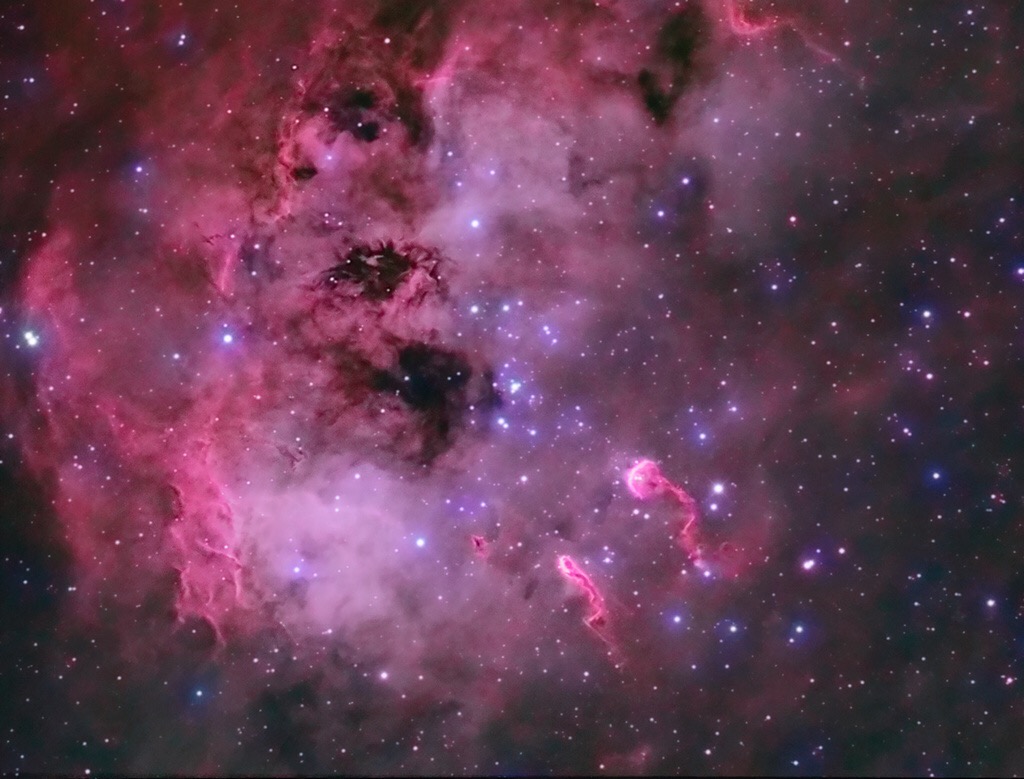 This telescopic close-up shows off the otherwise faint emission nebula IC 410. It also features two remarkable inhabitants of the cosmic pond of gas and dust below and right of center, the tadpoles of IC 410. Partly obscured by foreground...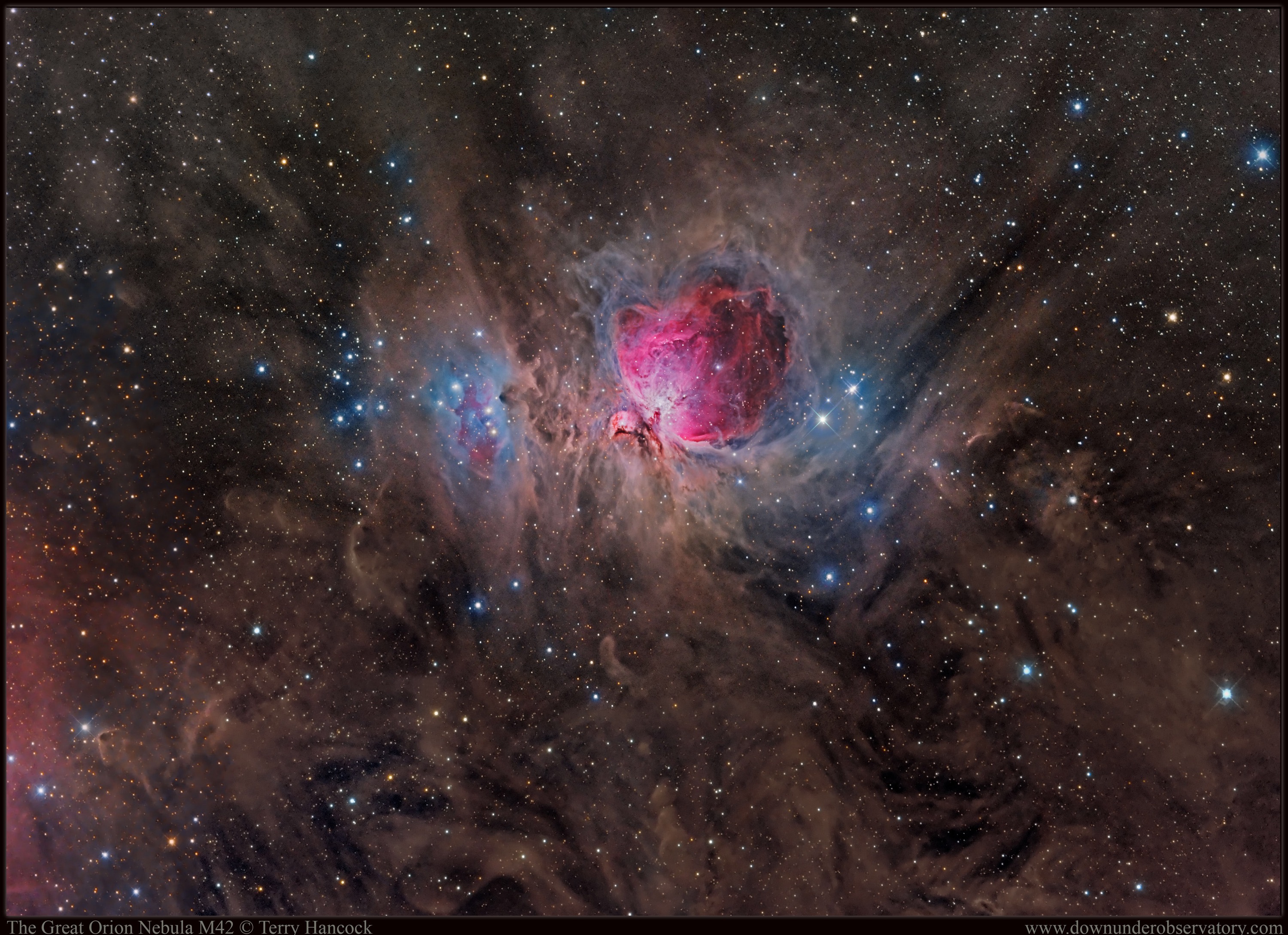 Explanation: The Great Nebula in Orion, also known as M42, is one of the most famous nebulas in the sky. The star forming region's glowing gas clouds and hot young stars are on the right in this sharp and colorful...