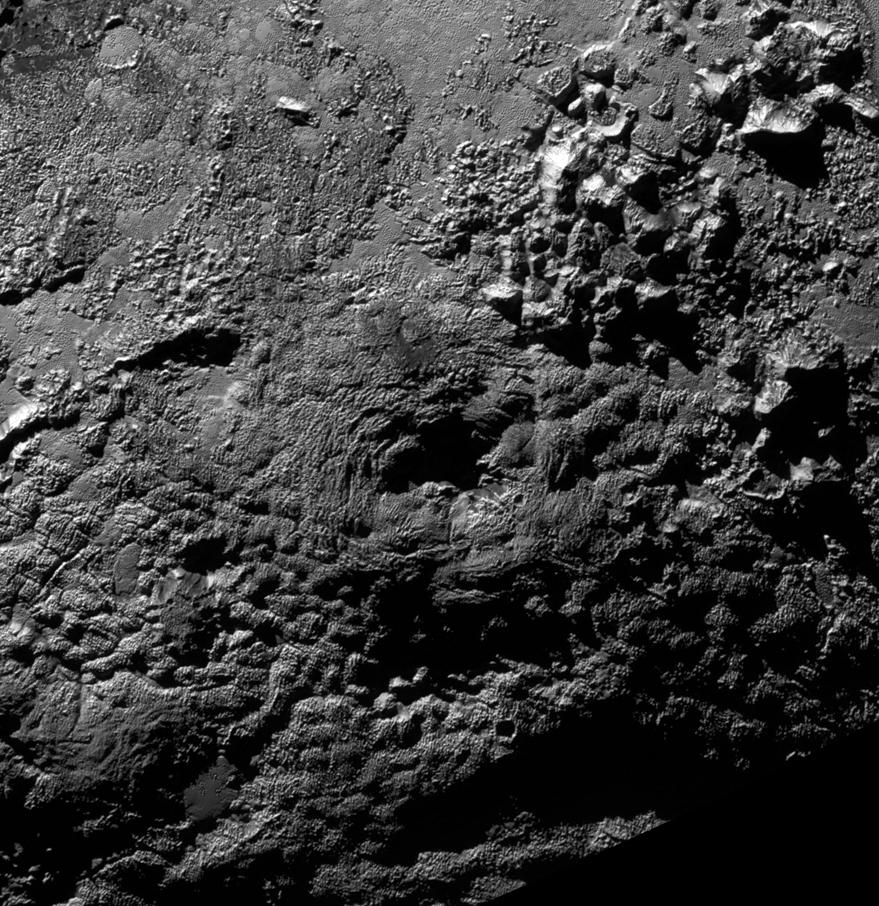 Long shadows are cast by a low Sun across this rugged looking terrain. Captured by New Horizons, the scene is found just south of the southern tip Sputnik Planum, the informally named smooth, bright heart region of Pluto. Centered is...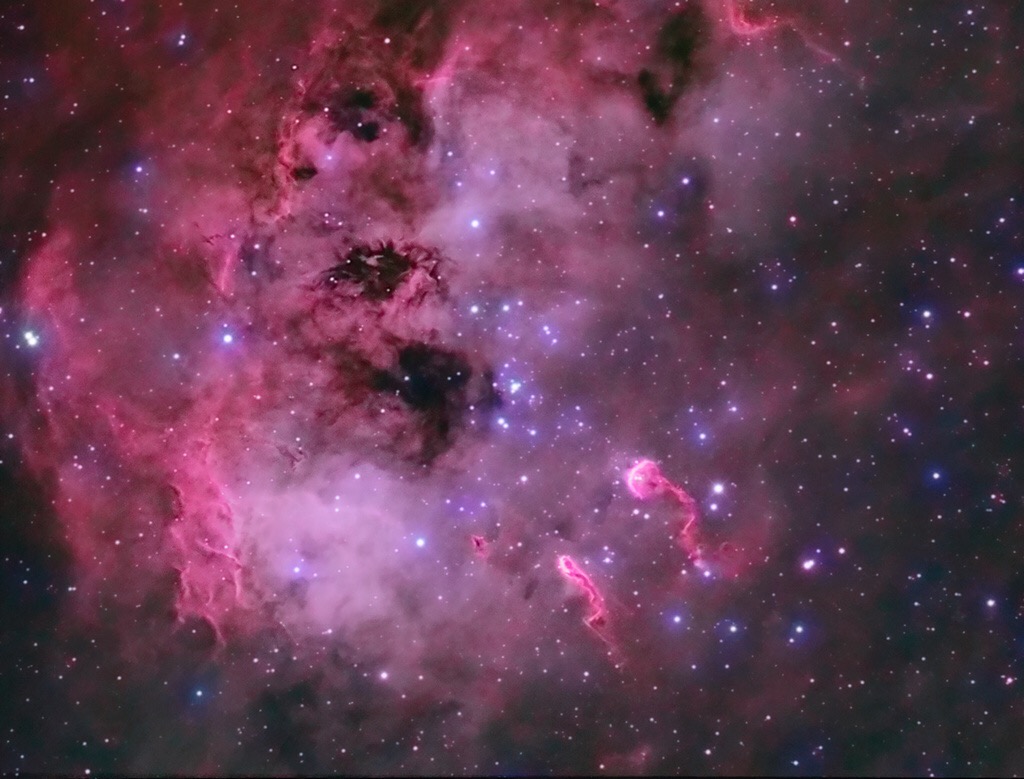 This telescopic close-up shows off the otherwise faint emission nebula IC 410. It also features two remarkable inhabitants of the cosmic pond of gas and dust below and right of center, the tadpoles of IC 410. Partly obscured by foreground...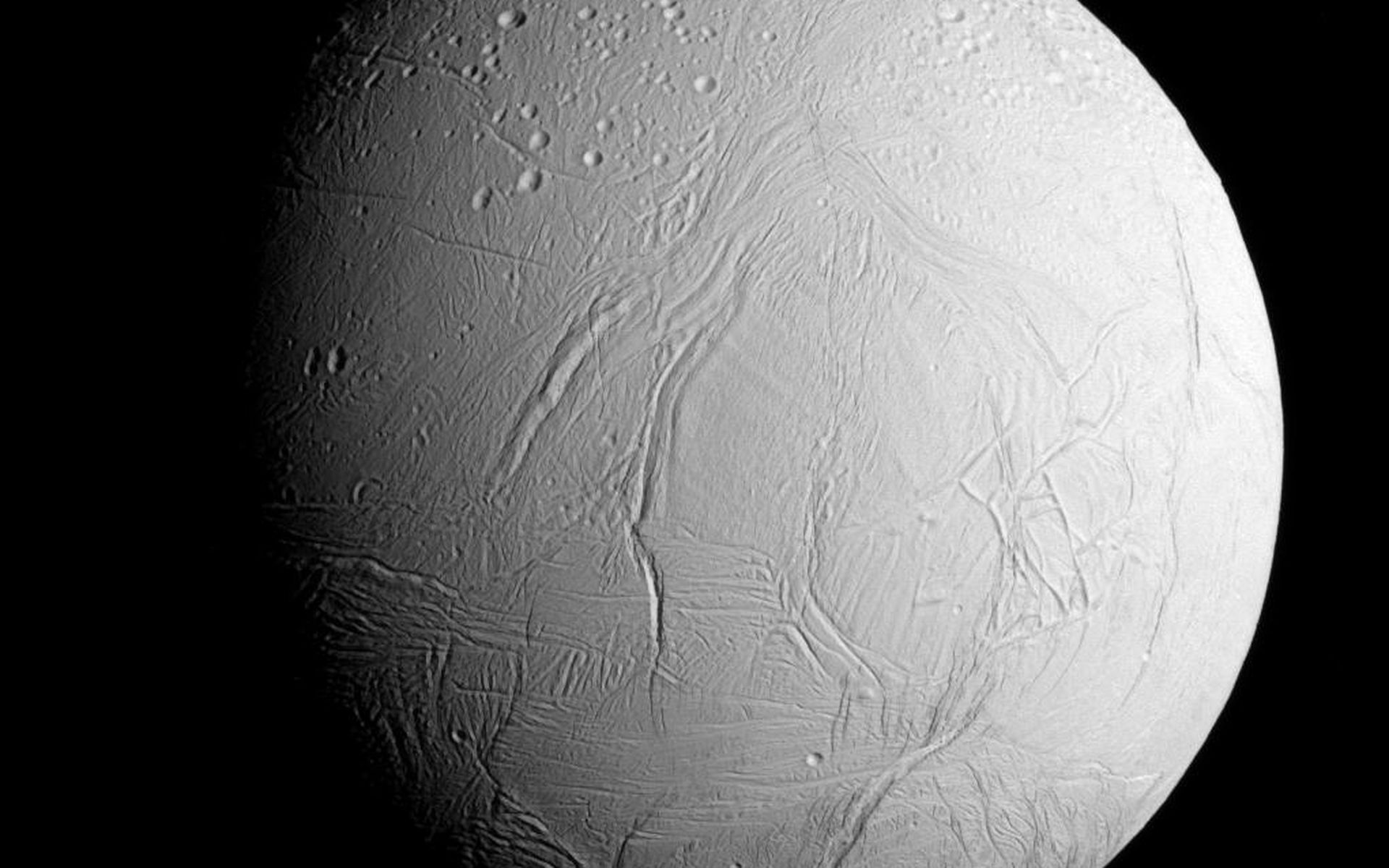 A few days ago images returned from the NASA spacecraft Cassini. Cassini came within 50 km of the moons service to return this wonderful photo, but it's not finished just yet.  In another month (and a bit) it will run...